Contemporary Dance Classes

$72.00-$102.00/month

Contemporary dance uses aspects of Ballet, Modern and Jazz dance to create an emotional connection to the lyrics of music. An extremely expressive form of dance, Contemporary involves movement that is technical, but also pedestrian and relatable; strong, but also delicate and interpretive. A solid technical background in Ballet and Jazz is important when choosing to begin Contemporary training, as most of the curriculum focuses on feeling, spirit and the interpretation of music.

Class1

Ages

Description

Prerequisites

Beginning Contemporary

8-10

Description coming soon.

None

Contemporary

10-up

An introductory level of dance combining elements of Ballet, Modern, and Jazz technique. Students will learn choreography that embraces self-expression, story-telling, artistry, level changes, and athleticism.

Ballet I

Jazz I

Intermediate Contemporary

13-up

An upper level contemporary dance class for the more advanced student proficient in Ballet, Modern, and Jazz technique.  Students will learn a wide range of choreography from profound to physical to emotional, and will be challenged to  visually communicate what they feel within.

Ballet II-III

Jazz II

1 Stated prerequisite must be completed prior to starting this class.
Class Details
• Enroll Anytime!
• Fee schedule based on total TDC-enrolled hours of dance
Beginning Contemporary
• Friday's at 3:30 pm
• Weekly 60-minute class
Contemporary Improv
• Tuesday's at 6:30 pm
• Weekly 60-minute class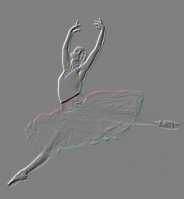 Intermediate Contemporary
• Not currently offered
• Weekly 90-minute class
Intermed/Advanced Contemporary
• Tuesday's at 6:30 pm
• Weekly 90-minute class
Advanced Contemporary
• Thursday's at 8:00 pm
• Weekly 120-minute class
Advanced Contemporary/Jazz
• Tuesday's at 6:30 pm
• Weekly 90-minute class
Last updated: 05/30/2023