Teen Dance Classes

$72.00/month

TDC's teen classes offer teenagers with little to no dance experience the opportunity to learn dance in a context that values the individual and the creative process. Students will receive technical training in a non-competitive environment within three dance styles including ballet, hip-hop and ballroom dance. Our curriculum caters to each student's strengths and is designed to encourage creative expression and a positive body image.

Class1

Ages

Description

Prerequisites

Teen Ballet

13-18

Entry-level ballet class for teenagers who have never had ballet when younger, or have not mastered the basics but want to be in a class with their age peers.

None

Urban Motion

10-up

Urban Motion is a Hip-hop class that uses the latest sounds in rap, R&B, and pop music together with movements influenced by some of today's hottest video choreographers. Students learn popping and locking, breaking, and freestyle movement and have the opportunity to develop their own sense of style. Hip hop is urban, it's street, it's diverse and forever changing.

None

Teen/Adult Beginning Tap

16-up

A teen/adult Tap dance class for basic to advanced  dancers. For students new to Tap, this class will introduce tappers to explore rhythms and sounds, and teach students to identify, utilize, and demonstrate Tap terminology. Students will strengthen leg muscles, and develop a good sense for rhythm and basic movement coordination, while emphasizing clean Tap sounds.

For students with previous Tap experience, this class provides an opportunity to refresh and enrich their Tap knowledge and execute more challenging combinations. Students will explore more rhythms and a larger variety of movements. The technique warm-up will be extended. The main goals of this class are to further improve the sense of rhythm and dance coordination through movements and to experience a great cardiovascular workout in a fun and enjoyable dance environment.

None

1 There are no prerequisites for the teen classes.
Class Details
• Enroll anytime!
• Fee schedule based on total TDC-enrolled hours of dance
Teen Ballet
• Tuesday's at 4:30 pm
• Weekly 60-minute class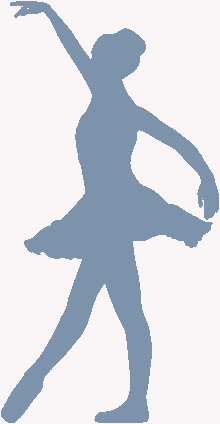 Urban Motion - Beginning
• Monday's at 6:30 pm
• Weekly 60-minute class
Beginning Hip-Hop Crew
• Monday's at 7:30 pm
• Weekly 60-minute class
Teen Tap (See Adult Tap)
• Friday's at 6:30 pm
• Weekly 60-minute class
Bollywood
• Not currently offered
• Weekly 60-minute class
Last updated: 06/25/2022