Mommy & Me

$72.00/Month

What fun to dance with other children and mothers! Parents join in on this small class and together child and parent practice fun dance steps with a trained professional.  Mommy and Me classes are a fun way for parents and toddlers to connect with each other in a playful environment while learning foundational dance skills.  The class climaxes with a unique dance number at our Annual Recital.

Class1

Ages

Description

Prerequisites

Mommy & Me

1.5-3

An entry-level creative dance class for parents and children ages 18 months – 3 years, exploring Ballet, Tap, Jazz and Tumbling using developmentally-based songs and dances.

None

1 There are no prerequisites for this class.

               
Class Details
· Not currently offered
· Mommy attends entire class
· Fee schedule based on total TDC-enrolled hours of classes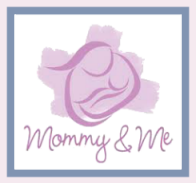 Come Dance With Us
Mommy & Me classes are a fun learning environment for both mother and child, not only stimulating the learning process in the child but nurturing the existing bond between mother and child in a way that allows the mom to break away from the stresses of parenthood, while learning how to simultaneously play and grow with your child.
We look forward to meeting you!