Tustin Dance Center Schedules

All Documents in PDF-Format

Click on a link below to view or download a schedule. All downloadable documents are saved in PDF format. Save or print the document once it opens in Acrobat Reader.

2020 - 2021 Schedules

2021 Spring Class Schedule

2020-2021 Holiday & Studio Closure Schedule

Last Updated: 04/06/2021
Enroll Anytime!
Welcome to Tustin Dance Center!
Year-Round Classes
We offer year-round classes in many dance genres, a full schedule of Kindermusik classes and piano classes. Check out our schedule or trial a class on us!
· Trial a dance class >> (ages 3 – adult)
· Trial a Kindermusik class >> (ages 0 – 7)
· Fee schedule based on total TDC-enrolled hours of dance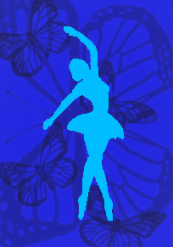 Annual Recital
Tustin Dance Center holds an annual dance recital, typically in June each year. Of course, 2020 is not a typical year, so in 2020 the recital was pushed to July as we adapted to health restrictions and delivered our program as a live-streamed event. Students from each class may optionally participate in the recital to showcase their talents learned by attending weekly classes. All dance classes, solos, duos and trios are encouraged to participate. The recital is held at a local theatre and is a celebration of all the hard work by our students and their instructors during the dance year.
What is Kindermusik?
The Kindermusik program is a researched-based early child development program for children ages 0 – 7.  Kindermusik offers music and movement classes featuring age-based curricula that is second to none. Learn more about Kindermusik.
Summer Fun Camps
TDC offers several theme-based camps each summer. Camps are fun and educational, and a great way for families to make new friends.