Conditioning & Stretch Class

$72.00/month

Dance is one of the most physically demanding activities a person can do. If you're spending several hours every day taking class, rehearsing and performing, it's important that you are physically fit so that your body can safely perform the physical demands you ask of it, and with the least risk of possible injury. Our Conditioning & Stretch classes address these needs and by helping dancers and non-dancers get and stay in shape.

Class1

Ages

Description

Prerequisites

Adult Basic Ballet

16-up

This class incorporates beginner level ballet, a breakdown of ballet technique and stretching in a 60-minute class. No dance experience is required.

None

Booty Ballet2

16-up

This class is designed to exercise and tone the body with a fusion of ballet, barre, light weights, stretching, and core work in a 60-minue class. Classes are easy to follow and held in a comfortable, non-competitive environment, and no dance experience is required.

None

Conditioning

10-up

This class strengthens of all of the muscles of the body through rigorous exercises, at times using free weights and therabands.

None

Stretch

8-up

Stretch class complements the training of the dance student. In this class, students will increase their understanding of their anatomy and dance alignment while increasing flexibility and strengthening their core, fee, turnout muscles, legs, back, and upper body posture. Students will focus on learning how to stretch correctly by releasing overall tension, releasing muscle tension, and relaxing the mind, while defining specific muscles groups.

None

Pilates

16-up

A mat class that follows a set of exercises using the body?s weight for resistance. The emphasis is learning to control specific muscles during exercises using proper form and technique. Our weekly class provides consistent training and conditioning for people of all ages.

None

1 There is no prerequisite for this class.
Class Details
• Enroll Anytime!
• Fee schedule based on total TDC-enrolled hours of dance
Adult Ballet
• Tuesday's OR Friday's at 7:30 pm
• Weekly 60-minute class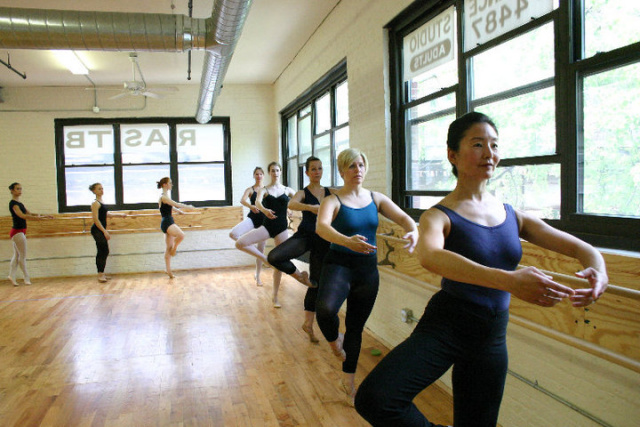 Booty Ballet
• Saturday's at 7:30 am
• Weekly 120-minute classes
• Booty Ballet does not follow standard class pricing. View Policies/Tuition for details
Conditioning
• Not currently offered
• Weekly 60-minute class
Yoga Sculpt
• Thursday's at 6:30 pm
• Weekly 60-minute classes
Pilates
• Not currently offered
• Weekly 60-minute class
Last updated: 05/30/2023