Kindermusik Family Music Classes (Ages 0 – 7)

$69.00/month

Class Description

Kindermusik understands that family time is precious and family activities can be hard to find, especially for families with more than one child. That's where a Kindermusik family class comes in. With your licensed Kindermusik educator there to guide you and everyone in the class able to learn from each other, your weekly family class transforms into a unique haven of memorable "together time" that also inspires more music, play, and bonding at home throughout the week.

Each Kindermusik family class is a happy shared experience full of singing, moving, cuddling, family jams, and more. You'll love the time to explore, discover, share, make friends, and just be together as you learn and play together. From newborn to Grandpa and everyone in between, there's room in a Kindermusik family class for everyone!

Enrollment Includes

• Developmentally appropriate curriculum for parents and toddlers, ages 0 -7 years

•  Class of no more than 12 children, parents or guardians attend class with children under 3 years

•  Year-round classes with a different theme each month

•  Weekly 45-minute class, parent or guardian attends entire class with child

•  Digitial Home Materials—a collection of music, and digital games and activities for each theme, each month that allows your child to delve into the music and activities in which he/she is most interested as often as you allow

What a Parent and Child Will Experience in Class

Language Development

Opportunities for making conversation, playing with words, and modeling good communication skills abound in a class where discovery and exploration is encouraged and fostered. Being together as a family is sure to provide lots of opportunity to talk and to share, both important aspects of language development at any stage.

Vocal Development

Singing in the appropriate vocal range means that toddlers and preschoolers begin to explore their voices and emerging pitch accuracy. But it goes beyond just building strong singers. Singing develops memory and recall, lung and cardiovascular strength, as well as creativity, and socialization. Simply hearing those voices also helps a baby develop her own vocal skills.

Cognitive Development

A multi-age classroom means a multi-layered learning environment where children can learn from their peers, from the older children in the class, from your Kindermusik teacher, from other parents in the class, and from you.

Gross Motor Skills

We'll help you find "so many ways" to move with your children, from bouncing the little ones to skipping with the older ones to playing with hoops and scarves. And each family member benefits from having his or her sense of balance strengthened as you rock and dance together.

Fine Motor Skills

During our family jam, everyone grabs and instrument and plays along. We'll make sure to have age-appropriate instruments that will help develop those fine motor skills, no matter what your experience or ability level.

Social Emotional Development

Families who laugh and play together form closer ties and stronger bonds with each other. Self-confidence, positive self-esteem, and emotional health are rooted in the happy memories of shared childhood experiences. We promise lots of happy moments, smiles, and hugs in our Kindermusik family classes!

Musical Development

Every element of music is found in a Kindermusik family class, from singing to dancing to listening to playing instruments. You and your children will develop a greater sense of rhythm and joy in singing. There's nothing quite like making music together as a family in Kindermusik!

               
Unit Details
Enroll Anytime!
· Monday's - Friday's at 9:00 am
· Ages 0 - 7 years old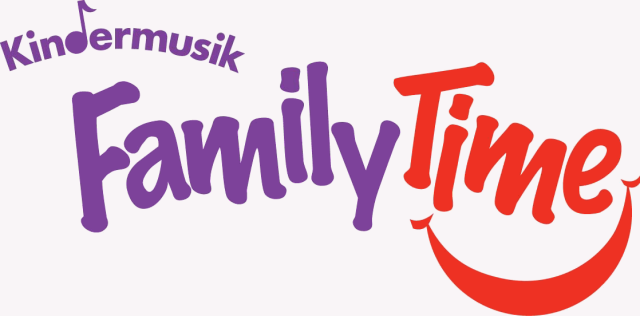 Parents and Guardians Attend Too!
Bringing children of all ages together provides a dynamic and integrated learning experience for everyone. So we took favorite Kindermusik songs and activities like "Shake, Shake the Apple Tree" and "hammocking" and rolled them into a fun, family class where each child is welcomed and valued and family "together time" is celebrated and cherished.
We Look Forward to Meeting You!